To coordinate, organize, and advance efforts that protect the common business interests of local Chambers of Commerce within the South Bay region, with dedicated collaboration and grassroots advocacy to promote local, state, and federal legislative issues of mutual interest.
The South Bay Association of Chambers of Commerce (SBACC) is an association of Chambers of Commerce dedicated to regional issue advocacy in the South Bay.
Is to enhance the region's emerging role in the global economy through the South Bay's diverse industrial base and highly skilled workforce.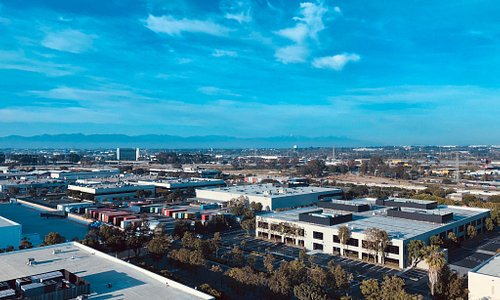 2023 Strategic Initiatives 
Economic Development and Employment Outlook
SBACC is an advocate for the following key issues:
Labor Costs– Support striking a balance between employees' expectations for fair treatment and pay equity with employers' abilities to remain profitable and achieve long-term business success.
Wage Laws and Taxation- Support an equitable, sustainable tax system that lessens the burden on the South Bay business community as we work toward a fair and unbiased economic recovery strategy.
Worker's Compensation– Support restructuring of existing worker's compensation formulas to allow small businesses to remain competitive while navigating the complexities of new reopening laws, which carry both local and statewide implications.
Objective: Develop a housing stock that can properly sustain the growing population of the South Bay and Southern California, while advancing proactive resolution of ongoing concerns including lack of affordable housing, increasing rental rates, stalled housing developments, and racial and cultural inequities.
Homeless Housing– Advocate for housing and land development programs that address and improve the problematic shortage of housing for veterans and the homeless to better revitalize the South Bay's commercial corridors.
Mental Health– Advocate for getting chronically homeless individuals off the streets and into permanent housing, where they will have access to services and programs that help address mental, emotional, and physical challenges.
Workforce Housing– Support a diversified, affordable housing stock that accommodates the need for middle class workers to live near their place of employment, while also incentivizing companies to locate in the South Bay.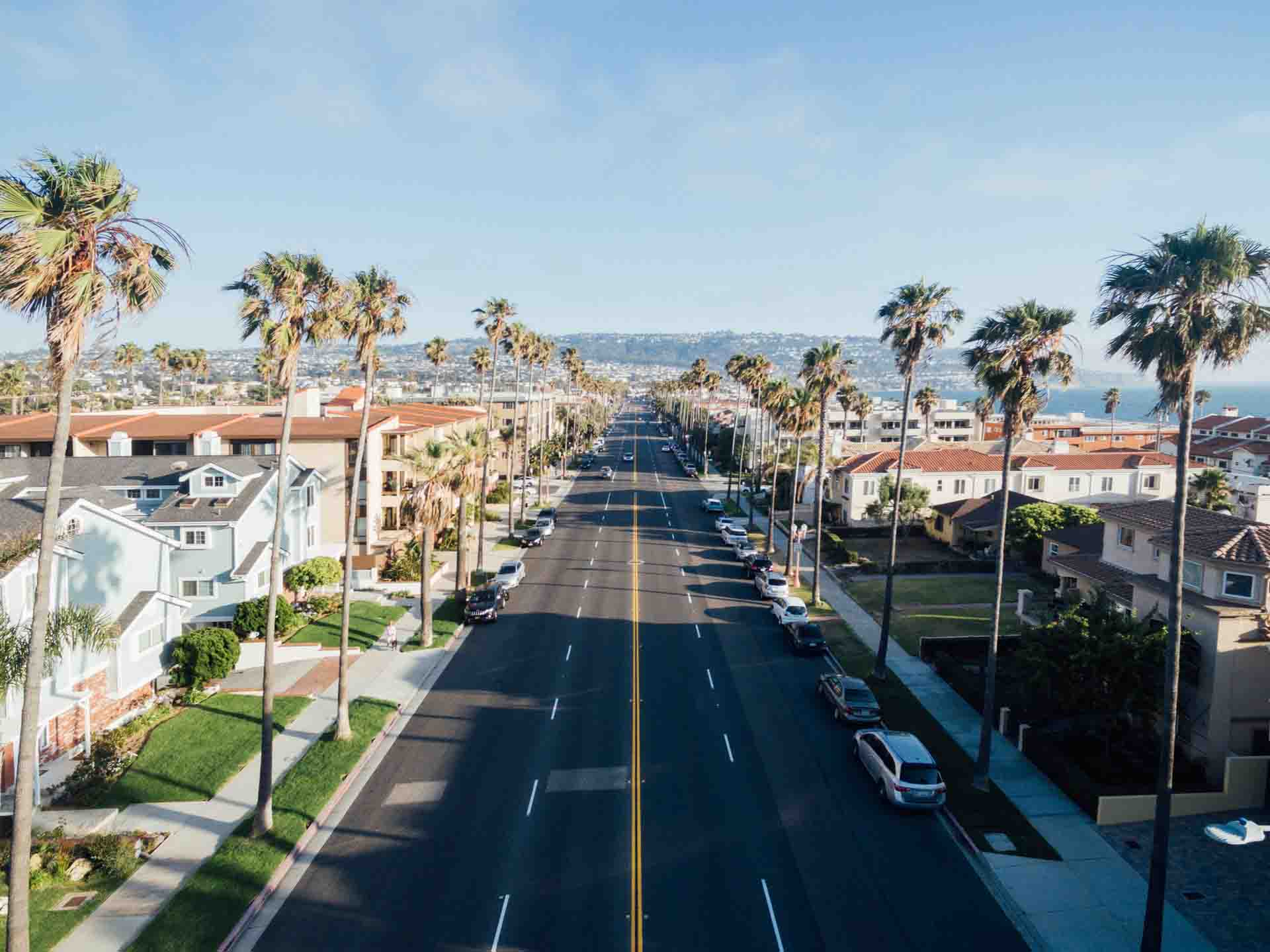 Resources and Regional Infrastructure
Objective: Ensure the State of California sustains a modernized infrastructure system which enables South Bay businesses and communities to thrive both now and into the future.
SBACC is an advocate for the following key issues:
Transportation– Promote successful and sustainable transportation infrastructure projects, including freight investment, which increases mobility on the region's roadways, enhances our overall transportation system, and aides expansion of our goods movement sector.
Energy– Advocate for reliable sources of affordable and diverse energy production that result in improved air quality, incorporation of clean energy technology, and fuel-efficient delivery of goods.
Water Infrastructure– Support projects that secure California's water supplies, ensure water safety, increase drought resilience, and advance visibility and awareness of water conservation efforts.
Objective– Support a sound and affordable healthcare system driven by a holistic approach to healthcare considerations, including public health policies that address cost containment and safe reopening regulations that protect employers, employees, consumers, and residents of local communities.
SBACC is an advocate for the following key issues:
Business Impact: Monitor the impacts of healthcare legislation on local South Bay businesses, and communicate relevant concerns to the appropriate legislative bodies
Healthcare Costs: Support development of competitive marketplaces to control pharmaceutical expenses and healthcare plan costs.
Medicare and Medicaid: Support policies that protect funding for Medicare and Medicaid reimbursements to providers of healthcare, while opposing attempts to further cut existing reimbursement rates.
Aerospace and Defense Industry
Objective: Ensure the aerospace industry remains a key economic sector in the South Bay by advocating for favorable policies that enable expansion, job creation, and viable program development
SBACC is an advocate for the following key issues:
The Los Angeles Air Force Base (LAAFB) – Continue to pursue programs and efforts to keep the LAAFB in the South Bay, including a formal P4 partnership and the further development of the Base Retention Committee, in order to advance recognition of the LAAFB as a central and vital component of the Southern California aerospace industry.
Workforce – Continue to promote programs that retain and create aerospace jobs in the South Bay region, while working to ensure a highly skilled workforce through educational programs, specialized field training, and employer support.
Aviation: SBACC supports programs that capitalize on our region's innovative aerospace industry to drive projects and policies that improve efficient mobility of passengers, goods, and cargo in and out of local airports.
Ballot Initiatives: SBACC supports fiscally sound ballot measures that address critical industry needs and realistically account for possible detrimental impact to the South Bay economy.
Budgeting: SBACC supports transparent budget decisions that are based on realistic projections with long-term goals in mind, while ensuring that proposed fee and tax increases do not unfairly target or burden local business owners.
Education: SBACC supports educational training, workforce development, internship and mentoring initiatives, and skilled labor programs to assist South Bay businesses in meeting future workforce demands, and promotes creation of incentives that encourage businesses to hire students after completion of proper training.
Energy: SBACC supports responsible sourcing of affordable and diverse energy supplies, as pertaining to renewable resources, conservation, improved air quality, incorporation of clean energy technology, and fuel-efficient delivery of goods.
Environmental Regulations: SBACC supports regulatory reforms that fully consider environmental impacts but are not misused against projects as political strategies.
California Environmental Quality Act (CEQA)- SBACC champions the modernization of the CEQA to limit abuse and eliminate outdated language that remains open to interpretation.
Goods Movement: SBACC supports transportation and infrastructure projects that improve the delivery of goods throughout our region to allow cost-effective and environmentally efficient import and export procedures.  
International Trade: SBACC supports trade and tourism initiatives to drive robust growth in local and regional commerce, and to bring greater visibility and awareness to the region's leading position in the global economy.
Labor Costs: SBACC supports striking a balance between employees' expectations for fair treatment and pay equity with employers' abilities to remain profitable and achieve long-term business success.
Land Use: SBACC supports a balanced approach to addressing workforce housing demands, shortage of affordable housing options, creation of new jobs, and protection of industrial and commercial zones, as well as preserving open space, restoring commercial areas, and maintaining our unique quality of life.
Los Angeles Air Force Base: SBACC supports retaining the Air Force Base here in the South Bay, and continually works to identify powerful partnerships that will supplement the enduring efforts of our Base Retention Committee.
Litigation: SBACC supports reforms to California's litigious environment so that employers and public agencies are protected against frivolous lawsuits that are costly and without merit.
Pensions: SBACC supports reducing the public's tax liability on unrealistic and unfunded pension plans, and encourages long-term remedies to ensure fiscal health.
Taxation: SBACC supports reducing the tax burden on South Bay businesses, and advocates for a tax/fee structure that facilitates economic recovery and regional growth but does not put small businesses at a competitive disadvantage.
Telecommunications: SBACC supports growth of technology to provide our region with access to advanced communication methods and digital tools that enhance performance of the South Bay's diverse job sectors, as well as military, schools, residents, and the regional community at large.
Transportation: SBACC supports innovative funding solutions to accommodate increased mobility on the region's roadways, enhance our overall transportation system, and aide expansion of our goods movement sector.
Waste Management: SBACC supports realistic, fair, and consistent water discharge requirements, as well as policies on solid waste management that facilitate responsible collection, transport, processing, and disposal of solid waste, in order to minimize the industry carbon footprint and reduce harmful impact on our beaches, marine life, and businesses.
Water: SBACC supports a long-term, comprehensive state water plan that is reliable and forward-thinking, and includes policies surrounding conservation, new supply, water safety, reclamation, storage, and conveyance that is equitable for all Californians.
Workplace Standards: SBACC supports efforts to align California's workplace standards with other progressive states in the nation, setting a true example of diversity, inclusion, equity, and ethical labor practices for all employees.