Los Angeles Air Force Base
The Los Angeles Air Force Base is a crucial part of the foundation supporting the Southern California aerospace industry. The base employs nearly 4,500 military, civilian and technical support contractors and is home to the Space and Missile Systems Center (SMC). SMC is the birthplace of military space and the center of military space acquisition excellence.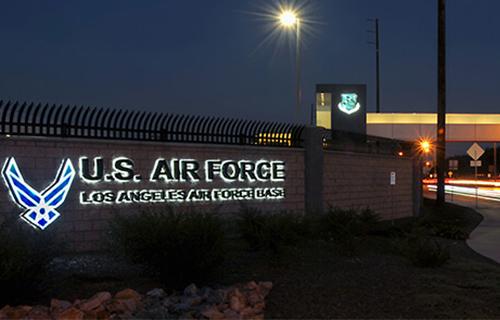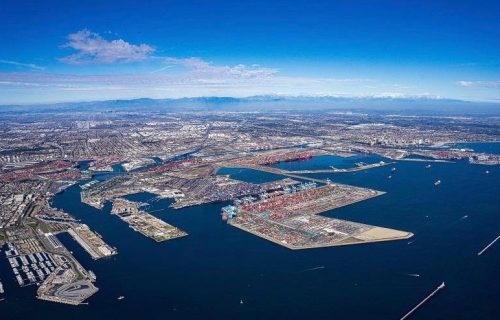 Together, the Ports of Los Angeles and Long Beach make up the fifth-busiest port facility globally and the busiest in the Western Hemisphere. International trade accounts for 25% of the overall state economy, and the Southern California ports are responsible for 40% of the nation's imports. On average, 7 million cargo containers move through the Los Angeles and Long Beach ports each year.
Los Angeles International Airport (LAX)
Globally, LAX is the sixth busiest airport and third in the United States. Offering 692 daily flights to 85 domestic cities and 928 weekly nonstop flights to 67 cities in 34 countries on 64 passenger air carriers. In 2013, LAX served nearly 66.7 million passengers processed more than 1.9 million tons of air cargo valued at over $91.6 billion. LAX generated 294,400 jobs in Los Angeles County with a labor income of $13.6 billion and an economic output of more than $39.7 billion. This activity added $2.5 billion to local and state revenues.
South Bay Council of Governments
A joint powers authority of 16 cities and the County of Los Angeles that share the goal of maximizing our area's quality of life and productivity.
League of California Cities (CalCities)
CalCities' mission is to expand and protect local control for cities through education and advocacy to enhance the quality of life for all Californians. Their vision is to be recognized and respected as the leading advocate for the common interests of California's cities.
Los Angeles County Business Federation (BizFed)
The Los Angeles County Business Federation (BizFed) is a grassroots alliance of over 200 business organizations that work together to advocate for policies and programs that support economic development and job creation in the region. They engage in issue-based advocacy on behalf of small, medium, and large businesses, and work to promote a positive business climate through collaboration with local governments, educational institutions, and community groups.
California Chamber of Commerce
A not-for-profit organization committed to helping California businesses survive and thrive.
United States Chamber of Commerce
The world's largest business organization representing the interests of more than 3 million businesses of all sizes, sectors, and regions.
South Coast Air Quality Management District (SCAQMD)
The AQMD is responsible for developing and enforcing regulations to improve air quality, conducting air quality monitoring and research, and promoting public awareness and participation in air pollution control efforts. The agency aims to protect public health, the environment, and the economy by reducing air pollution and meeting federal and state air quality standards.